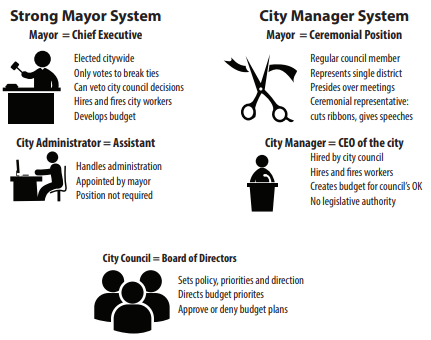 Being mayor is a different experience depending upon your city's municipal charter. Redmond was established with a strong mayor form of government. Our city government is staffed with a full-time elected mayor and seven part-time elected city council members. Some cities in our region have a city manager or charter system of government.
Mayor Birney serves as the city's chief executive and administrative officer. She oversees all departments and 800 employees, including police and fire services, along with its $1 billion biennial budget (most goes to capital projects and utilities). Additionally, she attends and presides over council meetings but does not vote, except in some cases in a tie. She must run the city as a business and manage according to the laws and guidelines set out by various governmental agencies. Additionally, she is accountable for spending our resources effectively, delivering the services our community needs and most values.
But there is more. Mayor Birney's proven ability to build all types of relationships is vital to our city's future. She is the voice of our city, representing our needs and working to build relationships and partnerships with governmental entities and businesses locally, regionally, and nationally. This came in handy during the pandemic. Equally as important, Mayor Birney needs to continually reach out to our community to understand our changing needs and desires. If you haven't met her or expressed your ideas, she'd sincerely like to hear from you.
And if you're wondering, Mayor Birney still finds time to cut ribbons and talk with students. That's the fun of being mayor!