When my family first came to Redmond, I used my background as a middle school science teacher to volunteer at my daughters' schools. I enjoyed using my skills and talents to help students from throughout our community. As our daughters grew, I turned to volunteering with Lake Washington Schools Foundation and Redmond's Parks and Trails Commission.
These first experiences inspired me. Matching my skills with community needs sparked a passion in me to make the city a better place for all. I ran for city council in 2015, offering a voice as a mom, educator, and community volunteer that I believed was missing. My science background and community experience has truly found a home while working with the dedicated staff and wonderful people of our city.
I am excited to have the opportunity to continue applying my skills and passion to Redmond as Mayor — where I can keep working to bring people together, address local and regional issues, and make Redmond a special place we are all proud to call home.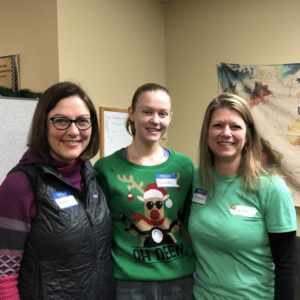 My Experience
Local
Redmond City Council President
Redmond City Councilmember
Redmond Parks and Trails Committee Chair
LWSF Junior High Science Grants and Grant Review
Norman Rockwell PTA
Lake Washington School District Boundary Review

Regional
Hopelink Board Chair
King County Board of Health, Vice Chair
Regional Policy Committee, SCA Member
Cascade Water Alliance Board, Secretary/Treasurer
Eastside Rail Corridor (Eastrail) Regional Advisory Committee
Eastside Transportation Partnership
SCA Public Issues Committee Alternate
Redmond Nourishing Networks
Governing for Regional Equity and Inclusion Working Group Member

Education
BAE Biology, MEd Professional Development
Leadership Eastside Class of 2017
Leadership Eastside Executive Insight 2018
I live with my husband Keith, our daughters, and our rescue dog, Buttons, on Education Hill.